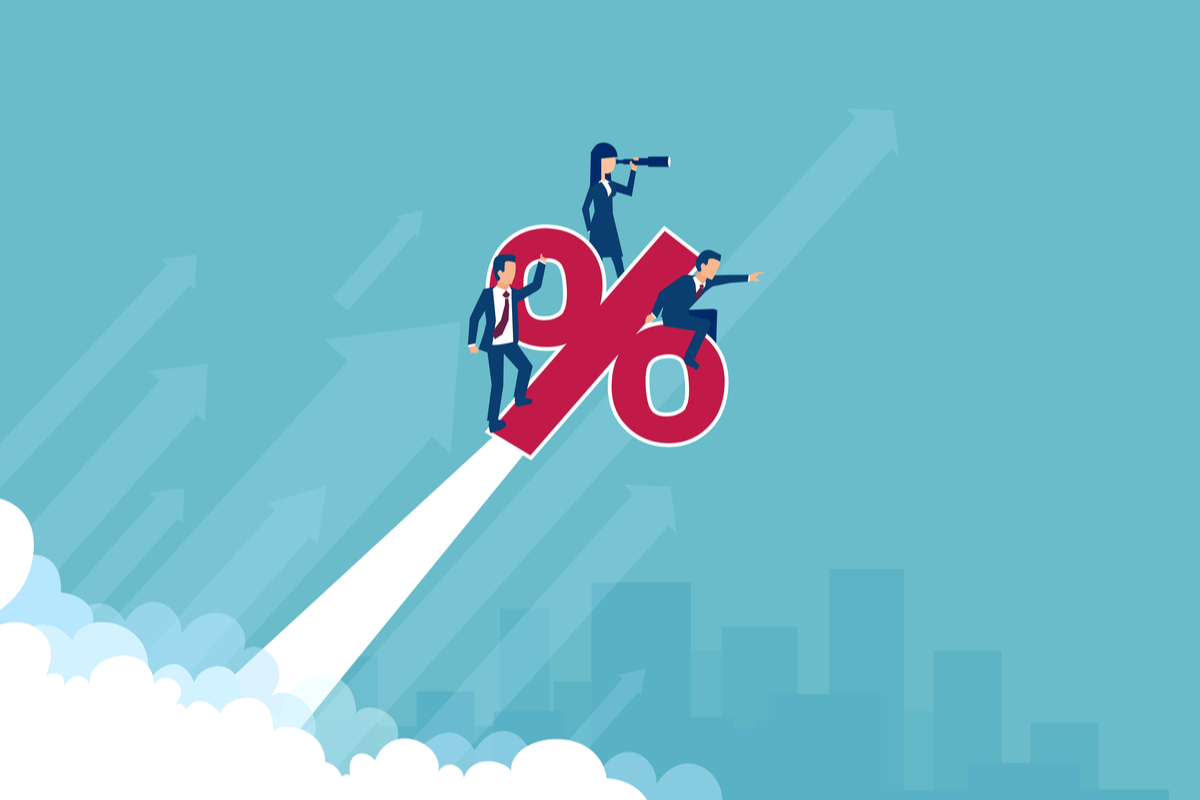 Canada's best 5-year fixed rates are now north of 1.50% — for the first time since September.
The lowest 5-year fixed rate in the nation is at 1.59% (for high-ratio mortgages in Ontario only). This rate may disappear this week, given it is priced aggressively under the market considering lender funding costs.
On the uninsured

side, HSBC's fixed-rate hikes on Monday left motusbank with the lowest nationally available uninsured 5-year rate at 1.79%.
As for the major banks, they're now all

above 2%

on typical conventional 5-year fixed terms. Even the most openly competitive big bank channel, Scotia's eHOME, is at 2.03%.
As mentioned above, habitual rate leader HSBC lifted a bunch of special fixed rates on Monday. Among them:5yr (high-ratio): 1.69% to 1.89%
5yr ("switch"): 1.84% to 2.04%
5yr (uninsured): 1.89% to 2.09%
10yr: 2.64% to 2.74%
With HSBC's rate bump, the fixed-variable spread widened further based on the best widely available rates. The lowest 5-year fixed rate nationwide is now 50-60+ bps above the lowest comparable variable rate, depending on loan-to-value. So long as fixed-5s stay under 2%, we don't see consumers making a significant shift towards variable rates.
The Risk to Watch
The modest difference between fixed and variable rates doesn't provide much incentive to float your mortgage. And that may be a good thing. As Capital Economics wrote on Monday, inflation is coming. And "

a

key risk…is that the period of high inflation becomes self-sustaining.

" That would fuel higher rates and strain budgets for tens of thousands of variable-rate mortgagors.
"One way that could happen is through stronger wage growth," says Capital Economics. "That might seem hard to imagine when the unemployment rate is still more than 8%, but that labour market weakness is concentrated in a handful of service sectors. In many other sectors, employment is already either close to or above its pre-pandemic level."
Latest Rate Hike Projections
"Currently, [the] BoC terminal [overnight rate] is expected at 2.25% by the end of 2025 versus the Fed at sub-2.0%," says CIBC Capital Markets. The market is currently pricing in two hikes in 2022, three hikes in 2023 and two hikes in 2024 and one hike in 2025.
That's a noticeably faster pace than the market is pricing in for Fed hikes. If things played out accordingly, that 200 bps of BoC rate increases would put us 50 bps above the peak in the last rate cycle.
Of course, market-based rate projections have huge margins of error. A third wave of COVID could push timetables back, for example. So don't get too hung up on the actual timing and magnitude. Mortgage shoppers should instead focus on the fact that rate increases are likely to arrive within a few years — and bake at least 75-150+ bps of hikes into their budgets.
Related Posts: